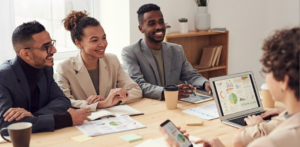 Post Covid-19 Governance Support for Richmond Groups
This programme, funded by RPLC, has a number of elements including training, networking and peer support opportunities and tailored in-depth 1:1 governance support. This support will be based on each organisation's needs and potential impact.  It could include a board review, a trustee skills audit or consideration of one or two specific Principles in the Charity Governance Code.

Covid-19 Resource to Support Trustees
We have created a comprehensive new resource to help any trustee board or management committee.   It offers guidance on key issues to be considered now, in order to prepare for the future.
Reporting Serious Incidents
Trustees are responsible for reporting serious incidents - this briefing provides a simple guide.
What is a Trustee?
Trustees are a vital part of any charitable organisation. This specialist volunteer role offers the chance to guide and develop an organisation's success. The support we offer includes:
• Trustee Recruitment Event: our annual event, where you can find out more about being a trustee if you're looking for a local opportunity, or meet potential new trustees if you're an organisation.
• Trustee Recruitment (ongoing): contact our volunteering service if you're interested in a role or you are looking for new trustees – call 020 8843 7945.
• Trustee Training: we offer two-part introductory sessions, if you're a new trustee, want to refresh your skills or are simply thinking about taking a role on.  Check our Training and Events page for upcoming dates or get in touch with training@richmondcvs.org.uk.
• Richmond Trustee Network: come to one of our network meetings held up to four times a year for local trustees to offer informal networking, learning and peer support.
Contact us
Email us at volunteer@richmondcvs.org.uk to find out more or subscribe to our e-news for regular updates.
Download our briefings
Take a look at our full range of suggested resources including those relating to governance on our Briefings and Resources page.